Visit us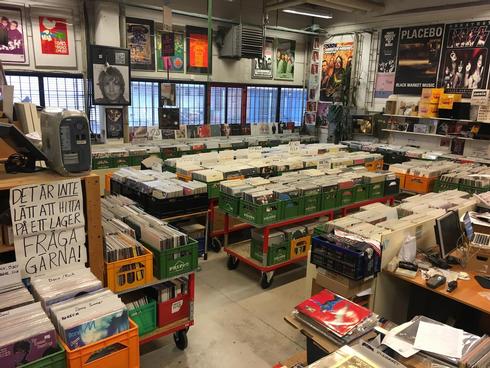 You are welcome to visit our warehouse. There is more than 50.000 vinyls, Cd´s, posters, videos etc. to browse. All in the webshop and much more. Loads of second hand items not on the web. Anything from bargain buckets to the real rarities. We normally open Monday to Friday at offices time. Please call for appointment if you come long distance, to avoid disappointment.  Please have a look at our warehouse
We also do special opening days in the weekends every now and then. If you want an invitation, please subscribe to our newsmail and you will be notified. Welcome!
When arriving with car, please drive thru the big gates at Torngatan 4.
We are in the deep left corner on the inside of the yard. You can park just outside the door.
When having open during weekends we open a smaller gate to walk thru which is in a "whole" in the high wooden fence on Källargatan.
When arriving with train. Please take the Bus 30 which goes directly from the front of the Railway Station building. The Bus is giving you a free ride. ( no charge ). Go off at Bus Stop Torngatan and we are only 100 meters away.

Our DMS kcoordinates is 56.554322, 14.149322 if you use your GPS.